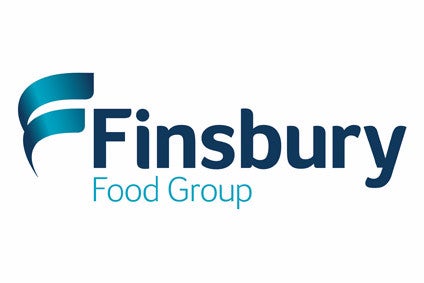 Finsbury Food Group has booked an increase in earnings for the first half of its financial year as stronger margins boosted the UK baker's profitability.
The company said its operating profit increased to GBP8.3m (US$10.3m), up 4% from the first half of last year. Finsbury's operating margin stood at 5.3% in the period to 31 December, versus 5.1% last year. Net profit rose to GBP6.6m, compared to GBP5.9m.
Group revenue was flat at GBP156.6m.
CEO John Duffy said the performance reflected investments the company has made in strengthening and diversifying its business. "The latest set of results reflect a business that has transformed into a diverse, multi-channel speciality bakery group. We have delivered a strong first half performance and this demonstrates the benefits of the group's investment and strategy implemented over prior years and reinforces our approach to innovation and diversification across our channels, customers and products," he said.
Duffy added Finsbury's balance sheet position was supportive of "future investment".
Looking to the remainder of the year, Duffy noted the company faces "well documented" challenges, including rising commodity prices, the adverse impact of currency exchange and the introduction of a national living wage. "However the group has prepared well and is continuing to work hard to mitigate against these. Furthermore, the group's track record of exceptional growth and diversification over the prior years illustrates that it has the right strategy in place to continue to deliver growth and improved shareholder value over the coming years," he stressed.