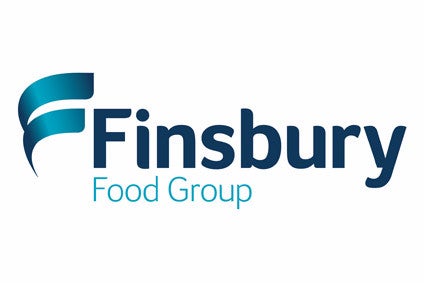 UK cake and bread maker Finsbury Food Group reported increased sales revenue of nearly 25% for the full financial year ended 2 July in a pre-close trading statement released today (19 July).
Total company sales revenues for the 53-week period grew to GBP319.7m (US$422m), an increase of 24.8% on the previous year, with sales revenue for the 52-week period of GBP313.5m, an increase of 22.4%.
Finsbury said the performance followed the the successful integration of its acquisition in 2014 of the UK bakery firm Fletchers and its 2015 acquisition of foodservice supplier Johnstone's. This included like for like growth of GBP12.8m, an increase of 5% over the previous year.
Finsbury, which makes lines under licence for groups like Ferrero and Thorntons , as well as using characters like Spiderman and the Minions for its cakes, said the UK bakery division grew by 3% on a like for like basis while its overseas division – the group's 50%-owned European business – grew by 25.7%.
"Our sales to the foodservice channel accounted for 21% of total UK bakery sales revenues and grew by 5.3% on a like for like basis," the company said.
Finsbury said its reported like for like performance excluded week 53 and was calculated using financial data only where there were comparative trading figures for the prior year.
Finsbury's board said that as a result of the positive half-year trading performance, "strong trading has continued in the second half and the group is confident of delivering profits in line with market expectations, which were upgraded following the strong first half year".
"The second-half performance of the company benefited from a growth in sales revenues typically ahead of our UK markets," Finsbury said. "The rate of growth against prior year was lower than the first-half performance as we annualised against strong sales in the second half of the prior year."
Finsbury said the significant year-on-year increase in capital investment, together with ongoing innovation and development of products "and a focused people development strategy, positions the group for further growth organically or via acquisition".
On the potential impact of the UK's decision to leave the European Union, Finsbury said "it is too early to fully understand the impact", but that the board "believes that as a strong multi-channel business and a large diversified speciality bakery group, it is well equipped to manage the potential effects of this outcome and continue to deliver growth and improved shareholder value over the coming years".
Finsbury CEO John Duffy said the group was pleased to see sales revenues ahead of the markets the company operates in.
Duffy said: "This growth is underpinned by capital investment and our continued focus on innovation, maintaining our position as one of the UK's largest speciality bakery groups,. More than ever we are well placed to continue our solid performance and drive growth."
Finsbury's finance director Stephen Boyd told just-food earlier this year the group was opening to doing more deals. He said: "The foodservice element is an area of the market which is in bigger growth so we would expect foodservice, as a proportion of the group, to grow from its current 22%… And if an opportunity came to acquire in that area, we would like to see that 22% portion of the group grow even more. It is an attractive sector to us."