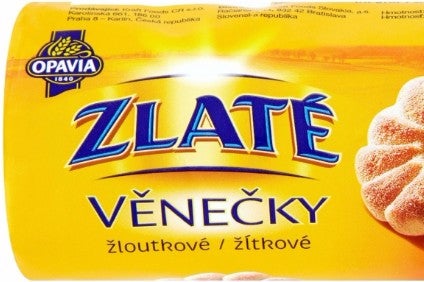 The Czech Agriculture and Food Inspection Authority (CAFIA) has confirmed biscuits recalled by snacks giant Mondelez International did not contain an "over-presence" of the insecticide fipronil.
Mondelez withdrew six batches of its Zlate Venecky Zloutkove (Golden Wings of Yolk) biscuits, sold in the Czech Republic and Slovakia exclusively, because of the likely presence of fipronil, the insecticide which has caused a food crisis centred on contaminated eggs.
The company was concerned the egg powder used to make the products had been compromised by fipronil.
It sent the withdrawn products to an independent lab in Germany for analysis and its findings – that there was no "over-presence" of fipronil – have now been confirmed by the CAFIA.
A statement from the CAFIA said: "Laboratory analysis has identified the presence of the contaminant only at the detection limit by an accredited laboratory method and the resulting value, even when counting the uncertainty of measurement, has not reached the limits set for the raw materials and foodstuffs EU regulations at 0,005 mg/kg."
Mondelez was alerted to a potential problem at its Opavia production plant by a notification sent via the European Rapid Alert System (RASFF) concerning a batch of dried egg yolk.
The company has now strengthened its control measures. In future, suppliers will have to provide a certificate of analysis for fipronil content for every batch of raw material.
Earlier this week it was revealed that contaminated eggs – which have been traced back to the use of fipronil in barns in The Netherlands – have now been found in 40 countries.