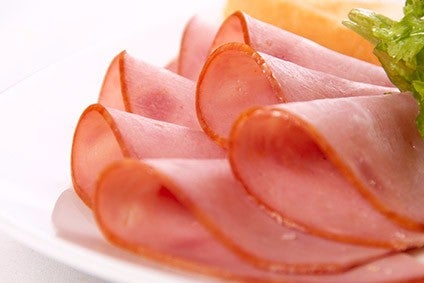 France-based pork cooperative Fipso and German group Sauels have formed a joint venture to produce ham products from a new factory.
The JV facility is located in Brive-la-Gaillarde, south-west France and will trade under the name So'Ham. The plant is expected to enter service in April following an investment of EUR25m (US$27.4m) and the creation of 120 jobs. It will have a capacity of 10,000 tonnes a year.
Family-owned Sauels, based in Düsseldorf, supplies cooked ham for retailers' private-label business in France. Fipso managing director Patrick Le Foll said the tie-up with a French-origin pork producer of similar size will strengthen its position on the national market.
Fipso specialises in dry-cured ham products such as jambon de Bayonne and to date has not been active in the cooked ham segment, which accounts for one-third of pork consumption in France and where production is concentrated around several leading brands. So'Ham is targeting an annual turnover of at least EUR50m in supplying "mid- to top-of-the-range products to private-label brands," Le Foll added.
Fispo operates three production plants and employs 400 staff. It has an annual turnover of EUR170m.