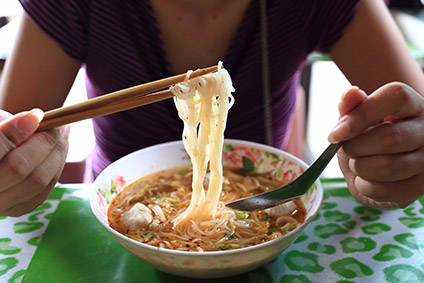 A company has been launched in Canada to sell plant-based protein products in China.
Toronto-based Dao Foods International is targeting "China's rising demand for meat and other protein food products with animal-free alternatives".
The company, which plans to set up an office in China "soon", is looking to launch "innovative and climate-friendly protein products, primarily plant-based and clean meat" in the country.
It has been set up by three businesses. Dao Ventures is a China-focused "impact investment consortium" primarily consisting of ACBridge Global Advisors – a firm managed by Dao Ventures – China Impact Fund, which helps support SMEs, plus New Ventures Global.
Moonspire Ventures is a second partner behind Dao Foods International. It claims to work with "social enterprises, companies, development institutions and impact investors that are engaged in sustainable business models designed to address the UN Sustainable Development Goals, in particular global poverty, health, and environment".
The third partner in the Dao Foods International project is private-equity firm New Crop Capital, which backs entrepreneurs "whose products or services replace foods derived from conventional animal agriculture", according to its website.
"With rapid rising incomes and increasing meat consumption in China, our aim is to introduce alternative products into the China market to reduce the consumer demand for animal products from the traditional livestock industry, which has had growing negative environmental, food safety and health impact," Albert Tseng, a co-founder of Dao Foods and managing director of Moonspire Social Ventures, said.
New Crop Capital investment manager Chris Kerr said diets are "radically changing in China".
He added: "This is a critical moment for China's food industry, and we at New Crop Capital believe that Dao Foods is equipped to take advantage of this moment to make climate-friendly foods the norms, not the exception."