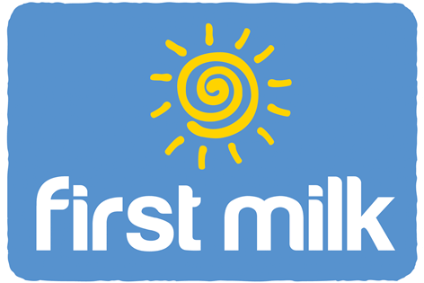 First Milk, the UK dairy co-operative, has forecast higher underlying operating profit in its current financial year.
The company said today (2 November) its pre-exceptional operating profit was "on track to deliver to plan" and "in excess" of the GBP6m (US$7.4m) it generated in the year to the end of March.
First Milk, which came into financial problems at the start of 2015, today reported its financial results for the 12 months to 31 March. It booked falling sales amid the decline in global dairy prices but reported improved profitability.
The company booked operating profit of GBP6m, before accounting for exceptional costs GBP5.1m that were linked to measures to turn around the business, which included "downsizing" central functions to reduce overheads, selling the loss-making Glenfield soft cheese business and leaving the loss-making Westbury skimmed milk powder, butter and cream venture. A year earlier, First Milk had made an operating loss of GBP22.1m.
First Milk booked a net loss of GBP5.1m, versus a loss of GBP28.1m the year before.
Chairman Clive Sharpe said First Milk's financial performance had "improved significantly". He said the fall in milk prices, a reduction in the volumes of bought-in milk and the impact of the asset disposals led to the decline in turnover. However, Sharpe ?added: "The business is smaller, but is in much better shape than last year. Whilst the year to 31 March 2016 has been a difficult year for the dairy industry, First Milk's business is now on a firmer footing. Milk prices are finally starting to rise, and we have been pleased to deliver the first fruits of the turnaround plan in the form of higher, non-market driven, milk prices to members."