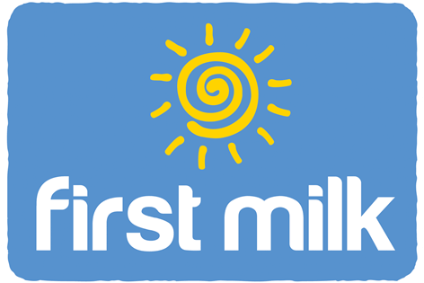 First Milk, the UK dairy cooperative, has reported improved profitability year-on-year in the first half of its financial year despite falling sales.
The company generated a net profit of GBP6.8m (US$8.5m) in the six months to the end of September, compared to a loss of GBP2.4m a year earlier, when the co-op's bottom line was dented in part by restructuring charges. First Milk booked operating profit of GBP9.2m, versus GBP1.2m a year earlier.
In sales figures provided to just-food, First Milk said its turnover stood at GBP100m, down from GBP160m a year ago affected by the recent downward pressure on dairy prices and the impact of asset disposals.
CEO Mike Gallacher said: "The huge challenges at First Milk were very evident in early 2015 and required us to make rapid and significant changes to the business. Twenty months on, First Milk is now a simpler and more efficient business. This is demonstrated through significantly improved financial results and most importantly through increasingly competitive milk prices to our farmer members.
"Having divested loss-making parts of the business and stepped up our operational performance we are now focused on our blue chip long-term contracts and joint ventures. The new First Milk has a simple business model that will provide strong and stable returns for our farmer members. It is particularly pleasing to see their loyalty now being repaid. The largest challenge for all UK dairy farmers over the last two years has been the wider market performance and it is encouraging now to see both First Milk and the market recovery well underway."