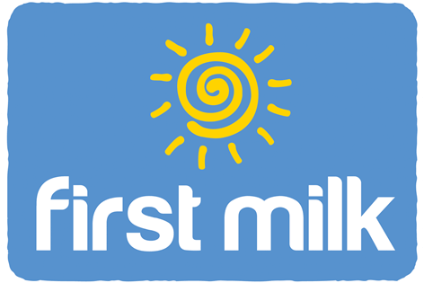 UK dairy cooperative First Milk said it has completed its turnaround process as it hailed a "radical transformation" that has enabled it to catch up on deferred payments to its farmer members.
The company said that it will reverse deferred payments to its suppliers this month when a double payment will be made to milk suppliers.
First Milk was forced to delay payments when it hit financial difficulties at the end of 2014. Since early 2015, the company has worked to turn around its business by appointing new leadership, cutting operating costs, shedding loss-making subsidiaries and establishing what it describes as a "more effective" governance structure. Efforts included the sale of business units such as Glenfield Dairy and the exit of its joint venture with Arla Foods. The cooperative has also reduced overhead costs by 35% since 2015.
"Returning to our previous payment terms draws a clear line under the turnaround process for First Milk. We now need to concentrate on the future," CEO Mike Gallacher said. "First Milk is a very different to the business of early 2015. We are a lean, focused and financially secure business capable of delivering a competitive milk price for the long term."
Gallacher added that the role of the British dairy cooperative is "even more compelling" post-Brexit, when the UK will leave the EU.
In order to lay the groundwork for future growth, First Milk has invested in improving its cheese production capabilities, including a GBP3.9m (US$4.9m) spend to tighten quality assurance at its creameries. Moving forward, the group said it is working closely with customers including Ornua on cheese and Nestle on milk to strengthen customer relationships and align production to meet their needs.