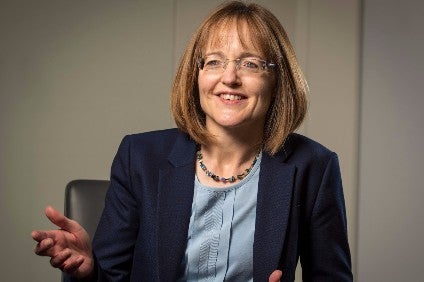 First Milk today (15 March) named former Medina Dairy and Milk Link executive Shelagh Hancock as its new CEO, replacing Mike Gallacher who is stepping down after two years leading the UK cooperative.
Hancock was most recently the business development director at Medina, a role she had held for almost two years until March after a year as the UK milk supplier's managing director. She joined Medina after nine years at Milk Link, the UK business that was merged into Arla Foods in 2012. Her career also includes marketing and commercial roles at Glanbia.
Gallacher became First Milk's chief executive in March 2015 after a period in which there were fears about the future of the co-op after it deferred payments to farmers and increased the amount it asked members to invest in the business to bolster its cash flow.
Clive Sharpe, First Milk's chairman, said today: "Mike's departure is not a surprise as he has been open about his plans. On behalf of the members and the board, I want to express our appreciation for the outstanding results he has delivered. Mike has led First Milk through a period of huge change, with enormous levels of energy and focus. In addition to delivering a real transformation in our business performance he has also built an effective team and put in place the modern governance processes that will underpin our future success."
A spokesperson for First Milk told just-food Gallacher had "previously communicated that he was focused on leading the turnaround of First Milk, which is now complete".
Hancock, who Sharpe said would "bring a wealth of experience to the role", was "delighted to be working again for a farmer co-operative" after her time at Milk Link.
She added: "I strongly believe that First Milk has got a bright future and, as a British farmer-owned co-op, we've got great credentials to build on. There are still further opportunities to develop the core business and I am confident that we can continue to build a strong and vibrant co-operative capable of creating value for its customers, and most importantly for our members."