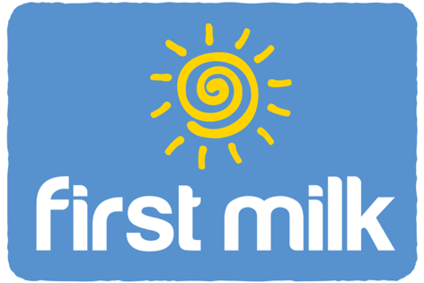 UK dairy co-operative First Milk has announced plans to cut around 70 jobs and reduce the price it pays farmers as the group works to improve its financial position.
The co-operative has been buffeted by what it termed the "unprecedented challenges" facing the dairy industry. In January, First Milk deferred payments to farmers and increased the amount it asks members to invest in the business to bolster cash flow hit by a slump in commodity prices.
The dairy processor, under newly appointed CEO Mike Gallacher, also embarked on a process to evaluate strategic and operational issues.
The outcome, announced today (1 May), will see First Milk implement a programme of cost reductions. This includes proposals to cut 70 head office and manufacturing jobs. Employees were informed today and the mandatory consultation process has kicked off, First Milk said.
The company is also altering the way it organises its milk pools, which will be divided on a geographic basis that sees milk fed into its manufacturing and balancing pools based on proximity to processing locations.
To ensure the business is "financially robust" the First Milk board has also agreed a GBP3.3m (US$5.02m) reduction in member payouts will be built into milk prices and equate to an average reduction of 0.33ppl.
Gallacher insisted none of these decisions "have been taken lightly". However, he insisted: "They are necessary steps in the process of rebuilding a secure and stable future for First Milk, its members and its employees."
First Milk said it will also "refocus" the business on core UK dairy contracts and customers.