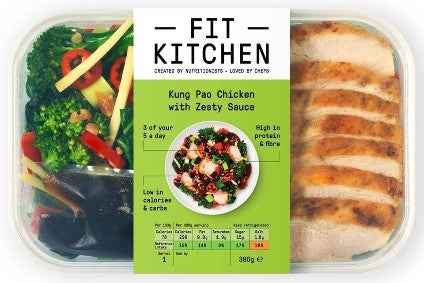 UK-based food delivery service Fit Kitchen has launched legal proceedings against Scratch Meals over what it says is a trademark infringement.
Founded in 2015 by entrepreneur Amar Lodhia, London-based Fit Kitchen makes custom-made meals and recipes delivered directly to people's homes.
Scratch Meals is located in Grimsby, north-east England, and supplies a ready-meals range to Sainsbury's stores and says it is the "registered holder of the trademark Fit Kitchen".
But, according to a statement issued on Monday (29 October) via Lodhia's public relations agency, he is seeking an injunction to prevent Scratch Meals from using the Fit Kitchen brand. The company says it launched court proceedings on 12 October and Scratch Meals has until 23 November to respond.
Meanwhile, Scratch Meals says it intends to challenge the case.
In a statement sent to just-food today, Scratch Meals says: "Scratch Meals acknowledges the court proceedings issued against it by Mr Lodhia for trademark infringement, which it intends to defend vigorously. This is based on the fact that Scratch Meals is the registered holder of the trademark 'Fit Kitchen' in the categories that applies to its products, such product categories being different to those claimed by Mr Lodhia."
Lodhia's company says in its own statement it "informed Sainsbury's about the infringement in early 2017, but they continue to stock this range, which is causing mass confusion to consumers".
Scratch Meals was launched at the end of 2016. It was designed by BBC MasterChef winner Ash Mair.
The company says it intends to bring its own court proceedings against Lodhia but "no further comment will be made in relation to this matter pending legal proceedings".