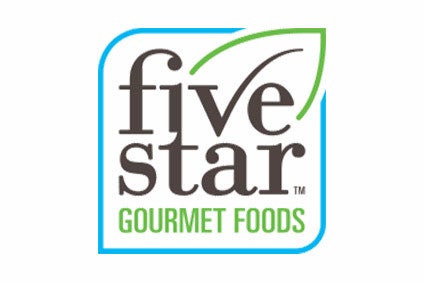 Five Star Gourmet Foods, the US salads-to-snacks group, has acquired a production facility on the country's east coast to give the company nationwide coverage.
CEO Tal Shoshan told just-food Five Star had bought the plant in Naples in Florida to allow the business "to reach any distribution point in the country within 24 hours".
He said: "The facility will produce fresh salads, fresh meals and fresh on-the-go snacks. We will also be able to produce an entire line of frozen entrees in a variety of sizes for retail and foodservice customers."
The privately-owned group has two other production and distribution facilities, one in Ontario in California and the other in Rancho Cucamonga in the same state.
"To meet the growing demand for fresh and healthy prepared foods on a nationwide basis you need to be able to source, prepare and then get your product to all of your customers within the shortest window of time possible. In this case we wanted shorten the transit time for our finished goods to reach our customers," Shoshan said.
The Naples site had been built for Gold Salads but the company fell into bankruptcy. Shoshan said the facility had "sat dormant for more than 18 months" before Five Star acquired the site in October. Five Star bought the site for US$6m and is spending a further $4m on capital investment, which has started.
Production is set to begin next month on a phased basis. Shoshan said the plant will reach full production "within 180 days".
He added: "We expect to provide over 250 full time jobs as we move into full production."