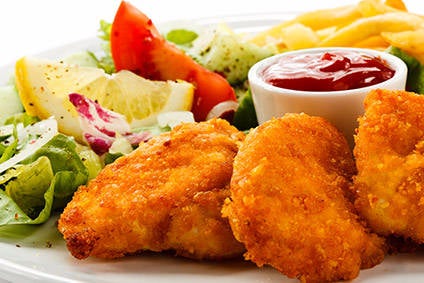 Brazil-headquartered meat supplier Marfrig today (23 May) revealed there are five parties in the race to buy US-based subsidiary Keystone Foods.
Marfrig said last month it planned to sell Keystone, which supplies products from burgers to chicken nuggets to customers including McDonald's.
In a stock-exchange announcement today, Marfrig said the process to sell Keystone had reached "phase two". The company has selected five suitors to enter the second phase of the race. It did not disclose the identity of the interested parties.
Earlier this month, Bloomberg reported US meat giant Tyson Foods, agri-food heavyweight Cargill and Chinese conglomerate Fosun International had expressed an interest in purchasing Keystone.
Marfrig bought Keystone for $1.26bn in 2010. Outside the US has operations in South Korea, China, Malaysia, Thailand and Australia.
The company's decision to sell Keystone was announced alongside its plan to buy a 51% stake in US-based National Beef. Marfrig wants to focus on the beef sector and the deal would make it the world's second-largest beef processor.
However, the proposed transaction has hit opposition in the US, with a group of senior politicians in the country calling on regulators to block the deal the grounds it could potentially threaten safety in North America's food supply.