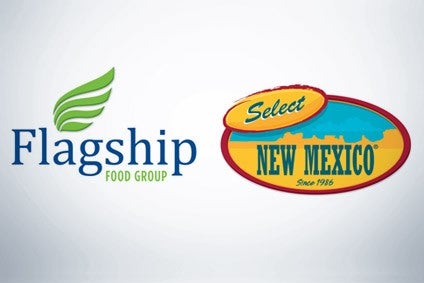 US-based Flagship Food Group, which makes 505 Southwestern sauces, has acquired assets from Es Mi Tiempo, including the Select New Mexico brand.
The deal, for an undisclosed sum, brings together two Colorado-based brands "committed to bringing the bold flavours of New Mexico and the Hatch Valley green chile growing region to markets around the country and the world," Flagship said.
505 Southwestern and Select New Mexico products are sold in all 50 US states and in the UK.
Flagship said it has no plans to change management or key personnel at Select New Mexico and that it plans to expand its presence in the Denver area following the acquisition. It also said it does not expect to change the product offerings of Select New Mexico or change any supplier or vendor relationships.
Select New Mexico serves retail and foodservice accounts throughout the Front Range and the Rocky Mountain region.
Harold Montana, president of Select New Mexico, said: "It will be business as usual for our employees and customers, except that now we just have more resources behind us."
Patrick Moulder, head of M&A for Flagship Food Group and its parent CREO Capital, said: "We are so excited to be joining forces with another company here in the Denver area that is committed to bringing high quality, Southwestern-style food products to market.
"Both of our of companies have a deep passion for New Mexican cuisine, Hatch Valley green chiles, and sauces, salsas, and condiments that enhance the flavour of almost any meal. Select New Mexico brings our company a network of dedicated drivers and sales professionals that will help us better serve our customers in the Front Range and in New Mexico."