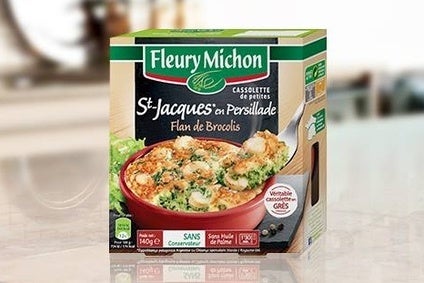 French food group Fleury Michon saw sales dip 0.6% in the first nine months of the year.
The company booked turnover of EUR526.2m (US$669.1m) for the nine months to the end of September, compared to EUR529.3m a year earlier.
Third-quarter sales did inch up 0.1% but a 3.7% year-on-year drop in the first quarter weighed on the results.
The ready meals manufacturer makes the bulk of its sales in France. Revenue in its domestic market slid 0.1% to EUR458.4m.
Sales outside France, meanwhile, were down 12% at EUR30m.
Despite the lower sales in the first three quarters of 2014, Fleury Michon said it expects annual sales to grow year-on-year.