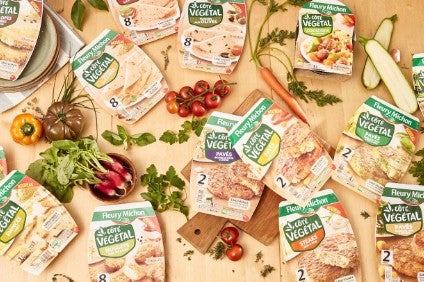 Fleury Michon, the French food manufacturer, saw sales rise in the first half of the year but losses grow, with an impairment filed against a business in the US.
The company posted an 8% increase in sales to EUR376.7m (US$444.9m), boosted in part by its acquisition of airline foodservice supplier Marfo Food Group in July 2019. Stripping out that deal, sales were up 4.1%.
However, the Paris-listed business reported an operating loss of EUR3.5m, which compared to a loss of EUR5.7m a year, but was affected by an impairment charge of more than EUR5m on its Fleury Michon Amérique division.
The impairment of goodwill on Fleury Michon Amérique, a business specialising in airline catering in North America, was EUR5.3m, the group said.
Fleury Michon's underlying operating income stood at EUR9.4m, compared to a loss of EUR5.3m a year earlier. The company pointed to higher volumes of charcuterie and surimi – a key factor in its improved sales – as well as the "stabilisation" of raw material prices, "better control" of logistics and production expenses and a reduction in fixed costs.
Nevertheless, Fleury Michon said its profitability was "markedly" impacted by "very low volumes" from the airline catering business and of sales to corporate customers.
The company made a first-half net loss of EUR13.3m, versus EUR8.8m a year ago, citing the impact of tax charges and rising debts.