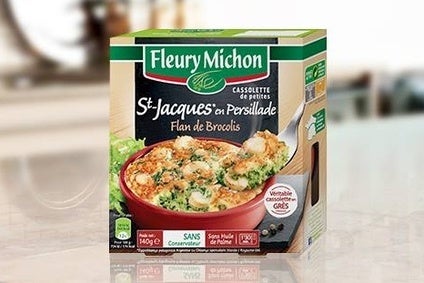 French food company Fleury Michon has booked an increase in annual sales thanks to a jump in sales in the fourth quarter.
Fleury Michon had seen sales slip 0.6% in the first nine months of the year but a 7.3% rise in the fourth quarter led to a 1.3% increase in 2014 compared to 2013. Annual revenue reached EUR707.1m (US$808.6m).
Fourth-quarter sales were boosted by growth in its revenues from the French retail channel, which accounts for over 85% of its business. Its sales in the channel were up 7.3% in the quarter. Fleury Michon saw its fledgling foodservice business grow sales by 12.9% in the last three months of the year.
Over the course of the year, Fleury Michon saw its retail sales increase 1.7% and its foodservice sales grow 5.9%.
The company will report its full 2014 results in April.