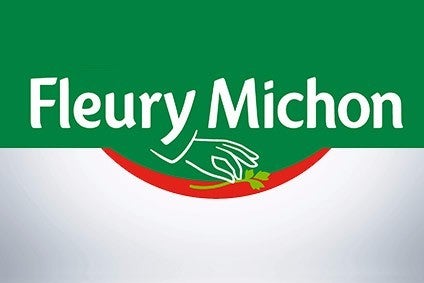 Fleury Michon saw lower tax costs help its net profit grow in the first half of its financial year – but the French cooked meats group reported a fall in operating profit on the back of lower margins from its sales to the country's supermarket chains.
The company posted net income of EUR8.9m (US$10m) for the six months to the end of June, up from the EUR8.2m it generated a year earlier, with the business booked a fall in tax expenses.
However, Fleury Michon's operating income fell 13.6% to EUR13.3m. As Fleury Michon had already reported last month, the company's sales dipped 0.7% to EUR372m, amid a 3.3% drop in sales to French supermarkets in the first half, a channel that represents almost 85% of its sales.
Announcing its full first-half financial results on Monday (5 September), Fleury Michon cited a fall in the operating margins from the division that sells to French supermarkets for the decline in group operating income.
The company said sales of products marketed under the Fleury Michon brand through fell 1.9%. The group said it had reduced its promotional activities because it had "favoured sustainable and profitable growth".
Fleury Michon said its profitability had also been affected by a "significant increase" in the price of "certain raw materials".
Sales from Fleury Michon's international and foodservice divisions rose year-on-year.
The company is set to report its third-quarter sales next month.