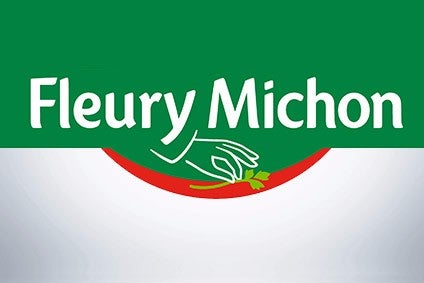 French food group Fleury Michon posted a decline in first-half earnings amid rising raw material costs and intensifying market competition.
The maker of charcuterie, surimi and prepared meals booked consolidated net income of EUR1.7m (US$2m), down sharply from EUR8.9m, the company said in a statement. The net profit margin deteriorated to 0.5% from 2.4%.
Fleury Michon reported a first-half operating loss of EUR1.2m from a positive EUR13.3m in the corresponding period of 2016, which the company said was bigger than previously forecast due to a higher-than-expected rise in raw materials prices at its French supermarkets division. The EUR5m increase mainly hit pork hams and was not passed on to retailers during the half.
Excluding one-off items, Fleury Michon booked a first-half operating profit of EUR3.7m.
The group warned in July when reporting its first-half sales figures its earnings and operating results would come under pressure as input costs increased.
The company reported then that sales to French supermarkets, the bulk of Fleury Michon's business, dropped 3.8% to EUR302.9m. Sales of products sold under its namesake brands dipped 2.5% to EUR290m. The international division reported a 3.9% fall in revenue to EUR26.8m and the catering segment posted a 3.1% rise to EUR30.1m.