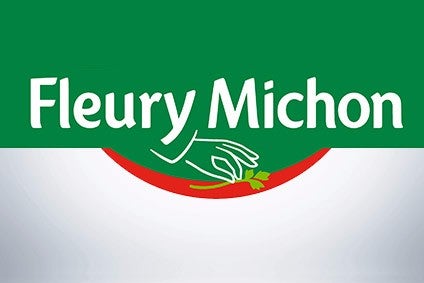 France-based charcuterie firm Fleury Michon expects to book an annual loss due to the impact of the African swine fever outbreak that began in China and decimated the Asian country's pork industry.
The loss will likely be in the region of EUR25m (US$27.5m) to EUR30m due to "very high pork prices" and "the difficulty in passing on these increases to retailers", the company said.
Chief executive Billy Salha, who took the helm in November, added: "2019 was a particularly difficult year and the net result suffered from a combination of unfavourable factors." Nevertheless, he expressed "confidence in the improvement of the company's results" for 2020.
Fleury Michon's turnover last year rose 3.1% to EUR747.9m, helped by the purchase of a stake in inflight-catering firm Marfo Food Group. On a like-for-like basis, turnover fell 1.3%.
Separately, the company said it has not made any provisions with regard to any outcome of the French competition authority's investigation into a possible price-fixing cartel for ham, said to have taken place from 2011 to 2013. The probe was launched in October 2018, and, according to Fleury Michon, a judgement is expected some time this year.