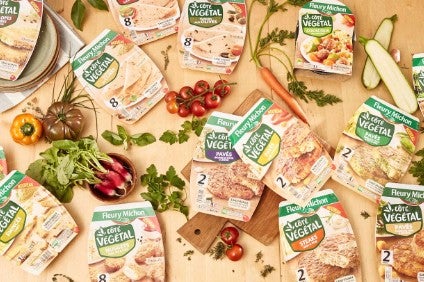 Fleury Michon, the French cooked meats-to-ready meals group, has reviewed its business structure and how it develops new products in a bid to boost its profits, which fell again in the first half of 2017.
The company, which said its results for the first six months of 2017 marked the third consecutive half-year period in which its operating margin had declined, is implementing a series of measures under its so-called Renaissance plan.
Fleury Michon said it had reorganised its "innovation process" in a bid to adapt to "changing consumer expectations and moments of consumption" and to "accelerate major launches".
The business, which makes the bulk of its sales through French supermarkets, said it had brought together all the units selling to that channel into one division. From January, the legal organisation of the company will be "simplified" with the merger of a number of subsidiaries.
Fleury Michon is looking to reduce its operating costs and, after months of seeing pressure from commodity prices, said it had reviewed its prices with its major retail customers in France to cover "part" of the increases it had seen in raw-material expenses.
The plan will also see Fleury Michon "re-examine its working organisation at the end of the year to better match them with the evolving trading environment".
It added: "All these measures must enable the group to quickly recover its usual level of profitability. After three consecutive half-years of decline in the operating margin, it is expected to rise again in the second half of 2017 and approach 2%."
In the first half of 2017, Fleury Michon generated an operating margin of 1%. It stood at 2.9% in 2016.