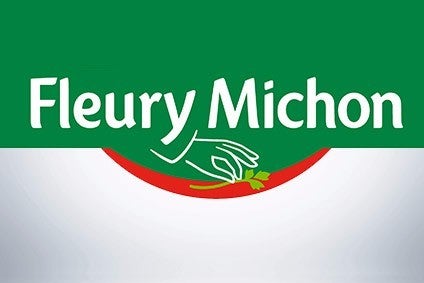 Fleury Michon, the French cooked meats-to-seafood group, saw sales increase 7% in 2015, with growth from its cooked meats and ready meals businesses.
The company booked revenue of EUR757.6m (US$824.1m), up 7.1% on 2014. It reaffirmed its forecast for profits to be "close to flat" year-on-year amid higher raw material costs in the second half of 2015. The group will report its full annual results in April, alongside its first-quarter sales numbers.
Fleury Michon's sales through French grocers rose 6.3% to EUR654.3m. Sales of cooked meats, which Fleury Michon markets entirely under its namesake brand, increased by more than 8%.
Sales of ready meals rose 2.1% after a fall in the fourth quarter, with the company pointing to a fall in private-label volumes. Seafood sales were up 2.1%, again hit by a dip in own-label volumes.
The group generates the bulk of its sales in France. International sales rose by a fifth to EUR48.2m amid growth in Canada and from ventures in Italy and Spain.
Fleury Michon, meanwhile, announced the acquisition of a minority stake in one of its pork suppliers. The company has bought 19% in Vallégrain for an undisclosed sum.