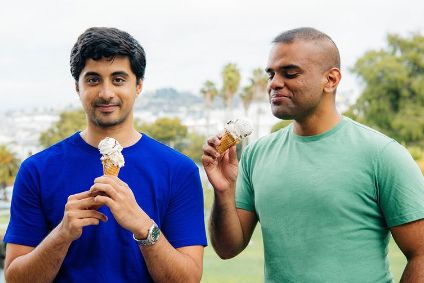 Perfect Day has secured backing from the asset manager behind the Canada Pension plan, investment the US animal-free dairy start-up says has helped more than double the amount raised in its Series C round.
Canada Pension Plan Investment Board, also known as CPP Investments, led a new tranche of funding in the California-based start-up, which took the amount raised in the Series C from US$140m to $300m.
CPP Investments, has backed Perfect Day to the tune of $50m. Singapore-based investment firm Temasek and Hong Kong VC firm Horizons Ventures, both existing investors in Perfect Day, also contributed to the new funding.
"We never doubted we'd reach this point, we just didn't expect to get here so quickly," Ryan Pandya, co-founder and CEO of Perfect Day, said. The company was set up by Pandya and fellow co-founder Perumal Gandhi in 2014.
In July last year, the company launched on a limited basis an ice cream produced using the principles of cellular agriculture. According to the company, three flavours, available online at US$20 a pint, sold out in under 24 hours.
In December, after announcing the initial tranche of Series C funding, Perfect Day said it would look to expand its production capacity and its product portfolio. The company said at the time it planned to announce its first commercial partnerships early in 2020.
Two months ago, Perfect Day announced a tie-up with California-based ice-cream company Smitten, which has five retail shops in the north of the state and delivers through specialists including UberEats, PostMates and GrubHub. The firms developed Smitten N'Ice Cream, a range of four flavours using Perfect Day's ingredients, to go on sale in the west of the country. Perfecat Day told just-food today (8 July) it will be "announcing more commercial partners later this year".
Leon Pedersen, managing director at CPP Investments and who also heads the asset manager's Thematic Investing unit, said: "This marks the first investment into Thematic Investing's new Climate Change Opportunities strategy, which will focus on innovative companies that are well positioned to respond to the challenges posed by climate change. Sustainable technologies like Perfect Day are poised to capture structural shifts in industrial practices, physical resources and consumer preferences for environmentally conscious options, which are well-suited to our long term investing approach."