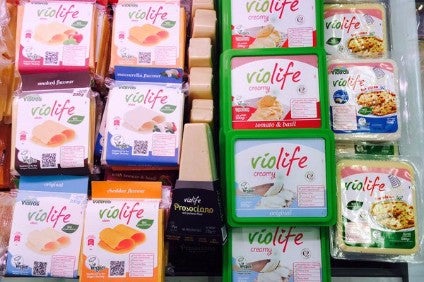 Upfield, the Amsterdam-based business which is owned by the private-equity company KKR, has been linked with a EUR500m (US$551.3m) deal to acquire Greece-based vegan food company Violife.
According to a report on Sky News, the owner of Flora and I Can't Believe It's Not Butter spreads is in "advanced talks" to buy the Thessaloniki-based maker of vegan cheeses and other plant-based foods.
Upfield was the name given to the former Unilever spreads business by KKR after acquired the assets in late 2017.
Sky News quoted unnamed sources which told it Upfield was the leading contender to acquire Violife, despite the fact a number of investment firms had also tabled bids for the business.
One source told the media outlet that said the deal would cost Upfield hundreds of millions of euros – potentially around EUR500m.
Sky News was unable to confirm the veracity of its report with Upfield and Violife.
just-food has also contacted both businesses seeking confirmation of the deal talks. A spokesperson for Upfield said it is unable to comment at this time.
Upfield's other brands include Proactiv and Becel. Its products are sold in nearly 100 countries.