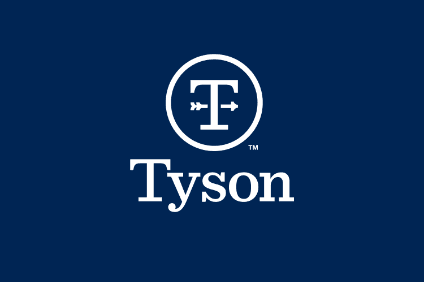 Florida has requested information from Tyson Foods as the state's legal officials look into how the former Georgia Dock pricing index was used.
Alongside the publication of Tyson's second-quarter and half-year results, the meat processor said it had received a "civil investigative demand" from Florida's attorney general.
"The CID requests information primarily related to possible anti-competitive conduct in connection with the Georgia Dock, a chicken products pricing index, formerly published by the Georgia Department of Agriculture," Tyson said in an SEC filing. "We are cooperating with the Attorney General's office."
The Georgia Dock wholesale chicken price index, used for over 40 years, was an index put together from a survey of processors operating in the state of Georgia and often used in contracts with national retailers. However, last autumn, questions emerged over the accuracy of the data and the federal US Department of Agriculture stopped publishing the index.
Reports pointed to separate figures that were said to show the Georgia Dock had drifted upwards from another index, maintained by the USDA, suggesting there may have been over-inflation in the supermarket prices for chicken.
By December, the Georgia Department of Agriculture, which had run the index, pulled the benchmark, citing a lack of submissions. Georgia's agriculture officials relaunched the index last month.
In February, fellow US poultry processor Sanderson Farms said it received a request for information from Florida's attorney general. "The company intends to cooperate fully with the investigative demand. Among other things, the demand seeks information related to the Georgia Dock index and other information on poultry and poultry products published by the Georgia Department of Agriculture and its poultry market news division. We are unable to predict the outcome of the investigative demand at this time," Sanderson Farms said at the time.
In December, in the wake of the end of the Georgia Dock index, Sanderson Farms announced it had agreed a new pricing formula with its customers.
Speaking to just-food in mid-February, Sanderson Farms CFO Mike Cockrell said the company would not use the new Georgia Premium Poultry Price Index. "We historically used [the Georgia Dock index] to price a small portion of our product because our consumers trusted it, our customers trusted it, we trusted it. Since it's gone away, we are putting in new formulas for all our customers and we're negotiating that now," Cockrell says. "We can't use the Georgia Dock anymore. They're going to publish a number but it's not going to be useful for us. It's going to do one number for every chicken, no matter where it's going, and that really is not helpful to us. We don't sell to fast food companies, and we don't want that supply/demand dynamic to be influencing our pricing because it doesn't reflect the supply/demand dynamics in our particular markets."
Shares in Tyson were down 6.11% at $59.46 at 14:07 ET.
The company's latest accounts showed its sales and earnings fell year-on-year in its second quarter to 1 April.
Tyson, however, saw its first-half earnings rise and pointed to what it said was "record" adjusted earnings per share for the first six months of its financial year.