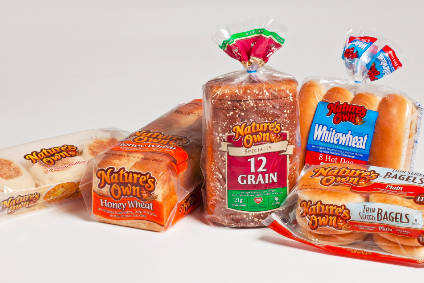 Flowers Foods has announced a "comprehensive business and operational review" amid what the US baked goods group called "increased competitive activity and weak demand".
The trading conditions have also led Flowers Foods to lower its forecasts for annual earnings per share and for sales.
Alongside its first-half results, Flowers Foods yesterday (10 August) it had hired Accenture to look at opportunities to "enhance revenue growth, streamline operations, drive efficiencies, and make investments that strengthen its competitive position and improve margins over the long term". Flowers Foods said the project was in its early stages.
Diluted earnings per share are now expected to be in the range of US$0.88 to $0.93, which represents a change of around -1.1% to +4.5% over the $0.89 in earnings per share Flowers Foods generated last year . The Dave's Killer Bread owner had forecast earnings per share of $1.00 to $1.06.
Flowers Foods now estimates its diluted adjusted earnings per share, which excludes costs from a pension plan settlement, will reach $0.90 to $0.95. The new forecast represents a change of approximately -2.2% to +3.3% over the company's fiscal 2015 adjusted earnings per share of $0.92.
Allen Shiver, Flowers Foods' president and CEO, said: "Our revised guidance takes into consideration soft consumer demand in the bakery category, as well as heightened promotional activity in our industry. The Flowers team has significant experience successfully navigating periods of heightened promotional activity like we are currently seeing, and we have already taken steps to address underperforming markets and improve profitability. Those markets have begun steady improvement, and as sales grow, the company expects to leverage costs and realise efficiencies."
He added: "As always, we continue to manage Flowers for the long-term," Shiver continued, "and so far this year, we've made good strides building share in growing market segments, extending our geographic reach, and investing in bakeries to support our growth."
Flowers Foods posted first-half net income of $110.5m for the 28 weeks to 16 July, down from $113.1m a year earlier. Higher interest costs hit Flowers Foods' bottom line. EBIT was flat at $176.6m.
Net sales rose 5.1% to $2.14bn, helped by recent acquisitions. Flowers Foods said its second-quarter net sales rose 5.2%, with the new businesses accounting for 5.6 points of the growth.