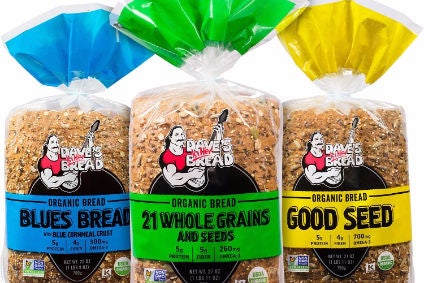 US bakery business Flowers Foods has created a new role of chief operating officer to be filled by Ryals McMullian.
McMullian was formerly the company's chief strategy officer but will now oversee the units of fresh packaged bread and snacking/speciality, supply and sales. He will also maintain oversight of Flowers' corporate strategy and ventures, and communications.
He will be tasked with driving growth and expanding margins through cost savings and operating efficiencies under what Flowers terms its Project Centennial initiative.
The new COO joined the company in 2003 and has been CSO since May 2017. McMullian was previously vice president for mergers and acquisitions having also served as deputy general counsel, vice president and associate general counsel.
Allen Shiver, Flowers' president and CEO, said: "Over the past year, Flowers has been transitioning to a new organisational structure designed to remove complexity and costs from our business and provide greater focus on the consumer. The appointment of a COO increases operational visibility and accountability, making us a more effective organisation."
Project Centennial was launched in 2016 and seeks to increase efficiency and drive growth, with Flowers putting its weight behind the company's four-largest brands – Nature's Own, Wonder, Dave's Killer Bread and Tastykake. In September last year, the firm also created another new role, that of chief marketing officer, a position taken up by Debo Mukherjee.
McMullian said: "We've made good progress under Project Centennial, but there is much more to be done. In addition to identifying new avenues for growth, my immediate focus will be on generating additional cost savings across all areas of the company. I look forward to helping our team achieve the company's strategic objectives to strengthen our competitive position, drive revenue growth and ultimately enhance shareholder value."