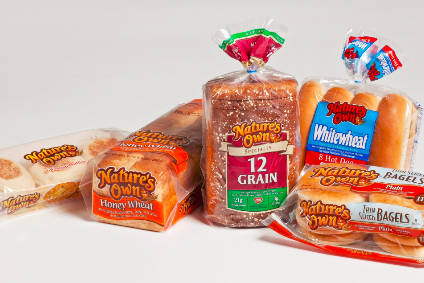 A flat fresh bread sector, combined with a competitive market place and the disposal of its mix manufacturing business has resulted in a drop in first-quarter sales for US-based bakery supplier Flowers Foods.
Sales were down by 1.4% from US$1.2bn in the same period last year to $1.19bn, though this was partly offset by increased sales from the Dave's Killer Bread brand, as well as organic bread.
The Georgia-based company, which is behind Nature's Own and Tastykake snack cakes, posted an increase in its net income for the first quarter of $60.4m, compared to $59.4m for the same period last year.
Adjusted net income, which excluded a gain from the disposal, was down by 11.3% to $52.6m, while adjusted EBITDA, which stripped out other factors including consulting costs, dipped 4.2% to $132m.
"Our competitive position remains solid as we navigate a difficult marketplace," said Allen Shiver, Flowers Foods president and CEO. "During the first quarter, with Dave's Killer Bread, Nature's Own, and Wonder, we gained share in our key segments of the bread category. We also delivered lower production costs as a percentage of sales, the result of investments in capacity and improved manufacturing efficiencies."
Last month, the company announced it was to shake up its organisational structure in an attempt to focus more on growing its brands, reducing its costs and improving accountability. Shiver said the company was "on track" with this, and was streamlining the brand range, reducing costs for purchased goods and services and enabling independent distributors.
For the rest of the year the company said it expects sales to be at the lower end of its projections range of between $3.93bn and $4.01bn, representing growth of up to 2%.