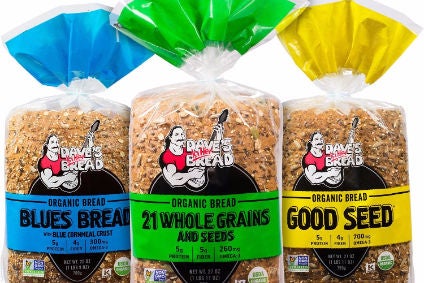 Flowers Foods, the US bakery group, has revised long-term targets for sales and earnings.
After 2016, Flowers Foods said it expects to be able to grow net sales by 2-4% a year, excluding acquisitions, down from a previous target of growth of 3-5%.
The company set a new target for earnings per share to rise each year by 8-10%, compared to a previous target for at least "double-digit" growth.
Flowers Foods also published a new long-term goal for EBITDA margins to increase 12-14% each year, up from 11-13%.
The group, which has had moving into new parts of the US as a central part of its strategy in recent years, said the new targets reflected its "focus on its existing footprint and margin expansion".
President and CEO Allen Shiver added: "Going forward, we are focused on developing our existing geographic footprint, driving growth from our organic brands and other underdeveloped segments, and improving promotional and operational efficiencies. While our revised long-term targets now exclude acquisitions, M&A will continue to be an important part of our growth strategy as we seek to identify opportunities that expand our margins and enhance our brand portfolio."
Meanwhile, next week, Flowers Foods will start the national roll-out of its recently-acquired organic bread brand Dave's Killer Bread on the company direct-store-delivery network. Flowers Foods said the move would open up around 9,000 new stores for the products.
Flowers Foods acquired Oregon-based Dave's Killer Bread for US$275m last year.