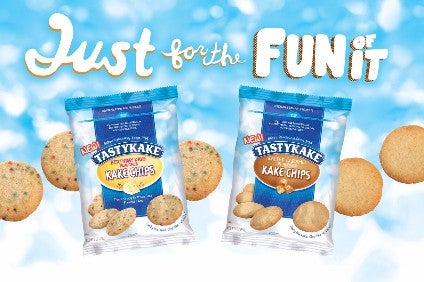 US bakery business Flowers Foods has cut its earnings guidance despite an increase in second-quarter sales and profits.
The Georgia-based owner of brands such as Nature's Own, Wonder and Tastykake cited inflationary pressure, promotional activities and disruption to yeast supplies as factors for the downgrade in adjusted earnings per share to a range of US$1.00 to $1.07 on a diluted basis, from $1.04-$1.16 previously. Around the same time last year, the company also lowered its full-year outlook for sales and EPS.
New York Stock Exchange-listed Flowers Foods reported a 1.6% increase in sales for the three months to 14 July to $941.3m, while net income rose 1.6% to $45.4m. Adjusted EPS dropped $0.01 to $0.25.
Adjusted EBITDA declined 9.5% to $102.9m and operating income fell 23.9% to $52.3m.
However, the company said it is making progress with its Project Centennial initiative launched in 2017 to streamline operations, drive efficiencies, and invest in strategic capabilities that "drive profitable revenue growth and create shareholder value". To that end, Flowers Foods is targeting to realise gross savings of $38m to $48m in fiscal 2018.
For the first half, sales rose 1.9% to $2.15bn and for the full year are expected in a range of flat to an increase of 1.6%, coming in around $3.9bn to $3.98bn. Meanwhile, operating income for the six months dropped 22.8% to $128.9m and net income declined 8.1% to 96.7m.
Allen Shiver, president and chief executive, commented on the downgrade in a statement yesterday (8 August): "In the second quarter, we achieved solid sales growth and continued to execute on our initiatives under Project Centennial. While we were pleased with our sales growth, several factors impacted our gross margins during the quarter, including promotional investments we made to support new products and inflationary cost pressures from commodities, labour, and transportation.
"In addition, we experienced widespread operational disruption caused by inferior yeast received from a supplier that impacted many of our bakeries. As a result of these factors, we are revising our outlook for the year. Although I am proud of the team's work to serve the market under difficult circumstances, we are not satisfied with our financial results so far this year."
In September, the US baker said it would cut 450 jobs and in August announced the closure of a snack cake bakery in North Carolina.