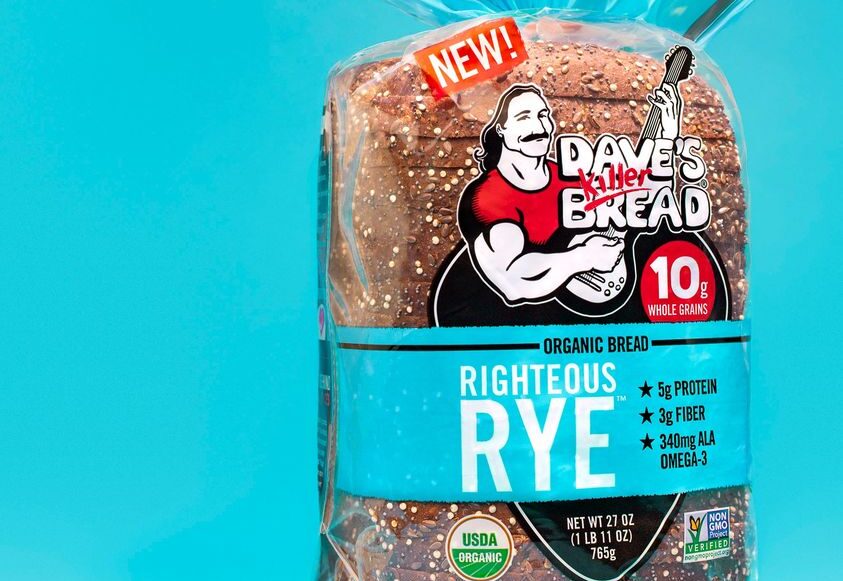 US bread heavyweight Flowers Foods has cut its sales and earnings forecasts for its 2023 financial year, blaming a slow start to its first quarter.
The Nature's Own and Dave's Killer Bread brands owner saw its adjusted EBITDA decrease by 8.7% year-on-year in the 16 weeks to 22 April to $151.1m.
And even though sales increased 6.9% to a quarter-record $1.53bn, the Georgia-headquartered company is now expecting full-year sales to be up 5.8% to 7% against previous guidance of 7.7% to 9.1%. It is forecasting adjusted EBITDA will be in the $494m to $528m range for the year against previous guidance of $513m to $543m.
CEO Ryals McMullian told analysts in a post-results call that "we are likely being a little bit conservative with the guidance" given, he said, the company's performance improved as the quarter progressed.
However, CFO Steve Kinsey said: "Key factors that could shift results within our guidance range include demand reversion, price elasticities, consumer resilience and continued inflationary pressure."
In his remarks accompanying the release of the company's Q1 results, McMullian said price increases to offset inflationary pressures drove sales while product mix returned to more normalised levels as consumers dined out of the home more frequently.
He also said private-label sales remained strong, as "inflation, combined with an uncertain economic environment, remains a headwind for consumers", but said that growth declined throughout the quarter.
McMullian told analysts the strength of its leading brands "has never been more apparent".
"While consumers struggling with inflation continued trading down to private-label products, Nature's Own held unit share flat, and Dave's Killer Bread gained ten basis points," he said.
He said "selective price increases" in its branded portfolio have been accepted and are set to go live this month.
On the guidance change, McMullian said: "We are adjusting our outlook for fiscal 2023 to account for the slow start to the year and lower-than-expected branded retail sales due to softer category demand.
"In response, we are adapting our business to make it even more resilient in the rapidly evolving consumer environment. The nationwide launch of our Dave's Killer Bread snack bars represents a first step in expanding our brands outside of the bread category. We expect further progress in this area with an exciting pipeline of adjacent products in development and through strategic acquisitions.
"Additionally, we are investing in a number of productivity and efficiency initiatives to ensure we are well-positioned to enhance shareholder value and achieve results in line with our long-term financial targets."
Flowers, one of the largest producers of packaged bakery foods in the US, bought local bread manufacturer Papa Pita Bakery in December and McMullian said further M&A activity is on the cards.
"Moving forward, we also expect M&A to help move us into faster-growing, adjacent categories beyond bread," he said.
On its efforts to make the business more resilient, McMullion said Flowers is "on track to meet our savings goal of $20m to $30m for 2023".