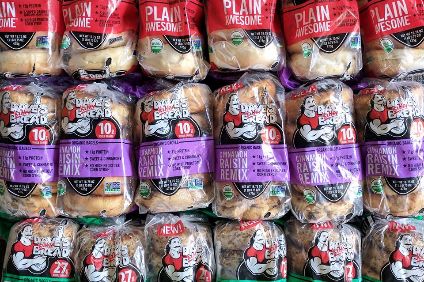 US bakery major Flowers Foods has temporarily closed its Savannah, Georgia, facility after an outbreak of Covid-19 amongst its workforce there.
The Dave's Killer Bread and Nature's Own brands manufacturer said the closure is due to an increase in "confirmed Covid-19 cases within its production staff and in the number of those self-quarantining". It has not revealed how many employees have contracted the virus.
The bakery's shipping, engineering, sanitation, and office teams continue to work at the facility but 115 production employees have been furloughed.
The facility, which produces bread and bun items sold into retail in Georgia and South Carolina, is expected to resume production on or around next Friday (17 July).
Flowers said the bakery has been"thoroughly cleaned and sanitised" and those working at there are "continuing to follow all precautionary measures and wear personal protective equipment".
The Georgia-based company said it anticipates the closure will have "little impact" on its ability to service the market as other bakeries in its network are offsetting the lost production in the near term. Flowers added its sales team and distribution network are expected to be unaffected.