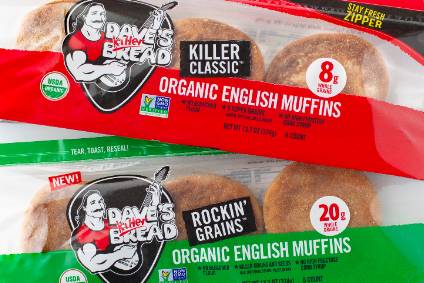 Flowers Foods said it has let go of 250 staff as the US bakery business consolidates its organisational structure.
The Dave's Killer Bread and Wonder brand owner said today (20 July) it has combined the fresh packaged bread business unit with its speciality and snacking division "into a single function responsible for all brands".
The 250 positions have been eliminated across different departments and job levels, leaving the company with around 9,700 employees.
Flowers said the move will help improve the company's focus on brand growth and product innovation, with the newly-combined business unit to be overseen by Mark Courtney, who was previously president of the packaged bread division. He will be responsible for managing all of Flowers' brands, revenue management, marketing and brand partnership programmes.
Ryals McMullian, Flowers president and chief executive officer, said: "While we regret losing these team members, this move directly supports our strategic priorities to reduce the complexity of our business, improve our margins, and ensure we have the right resources in place to sustain long-term growth. This organisational alignment is the result of a company-wide evaluation of our overhead structure."
Meanwhile, David Roach, the president of Flowers' speciality and snacking division, has been installed to the newly-created position of president of cake operations with the task of improving that area of the business.
McMullian added the company had conducted a review of its organisational structure over the past two quarters and believes the realignment will foster a "more structured approach to innovation". To achieve that, Flowers has established a "stand-alone innovation function" under chief marketing director Debo Mukherjee.
The CEO continued: "This new innovation function will also partner more closely with our corporate development group to seek out acquisition and investment opportunities that fit within our overall portfolio strategy. Our new structure now unites all brand teams under Mark's leadership and enables greater collaboration and better resource allocation among our brand portfolio. Debo will guide the development of an innovation capability to bring new and exciting offerings to our consumers that go beyond line extensions."
Alongside the news of the changes to Flowers' business structure, the company published preliminary information on its performance in its second quarter, a period that ran until 11 July. Flowers' net sales are currently expected to increase by around 4.5% to 5% compared to last year's second quarter.
In Flowers' first quarter, the company's sales increased 6.8%, which the company said at the time included an estimated 6.5-7.5 percentage point increase attributable to the impact of Covid-19.
Flowers plans to report its full second-quarter and first-half results on 7 August.