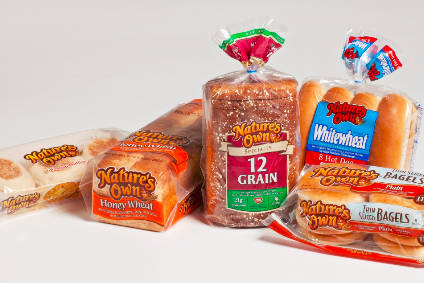 US baker Flowers Foods plans to "simplify and streamline" its range over the coming year as it works to cut costs in the face of stagnant sales.
"Flowers' priorities for fiscal 2017 and 2018 are to simplify and streamline its brand assortment, provide additional tools to distributors to enable them to grow their businesses, reduce costs of purchased goods and services, and put in place a more efficient operating model for a national company," the company said.
The company, which is aiming for its EBITDA margin to improve by "at least" 250 basis points by 2021, said it expects to achieve run-rate cost cuts of "at least" US$45m by 2018 thanks to "greater cost discipline" in procurement.
Allen Shiver, Flowers' president and CEO, said: "We are taking decisive action to pivot towards the consumer and remove complexity and costs from our business. In fiscal 2017, we are moving forward with urgency to reinvigorate our core business, reduce costs, and build capabilities to efficiently grow our brands."
The announcement was made alongside the publication of Flowers' results for 2016 and its forecasts for this year.
Flowers revealed it expects sales growth to be in the range of flat to up 2% over the coming 12 months. The group booked a 3.9% increase in sales for 2016 to $3.93bn, driven by the contribution from acquisitions, which boosted the top line by 4%.
Operating income was down. EBIT fell to $263.9m compared to $297.9m in 2015. Earnings were dented by higher impairment costs, pension charges and depreciation and amortisation. Net earnings fell to $163.8m from $297.9m.