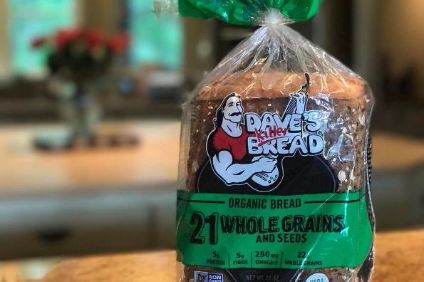 Flowers Foods, the US bakery group, has named COO Ryals McMullian as its new chief executive after incumbent Allen Shiver decided to step down.
The Nature's Own and Dave's Killer Bread owner moved McMullian to the then newly-created role of COO last summer.
McMullian will become Flowers CEO in May. Shiver has worked at the business since 1978, becoming its chief executive in 2013.
"Over the past four decades, I have seen this company grow from a regional bakery to a national powerhouse, with leading brands and a strong foundation for future growth and value creation. Since 2017, our company has made great strides in establishing a strong team, and we are taking actions to improve efficiencies and enhance profitability. Ryals and I have worked closely together over the past few years, and I know I am leaving the company in very capable hands," Shiver said today (19 February).
McMullian, who joined Flowers in 2003, had been the company's chief strategy officer before being appointed COO last July. Naming him COO, Shiver said at the time the new role "increases operational visibility and accountability, making us a more effective organisation".
McMullian was tasked with driving growth and expanding margins through cost savings and operating efficiencies under what Flowers terms its Project Centennial initiative.
Flowers launched Project Centennial in 2016 and to increase efficiency and drive growth, with Flowers putting its weight behind the company's four-largest brands – Nature's Own, Wonder, Dave's Killer Bread and Tastykake.
Commenting on his move to CEO, McMullian said: "We will continue to take the necessary steps to better position Flowers for future growth in a dynamic business environment by strengthening critical brand-building capabilities, moving into growing adjacent segments, and better leveraging our cost structure."