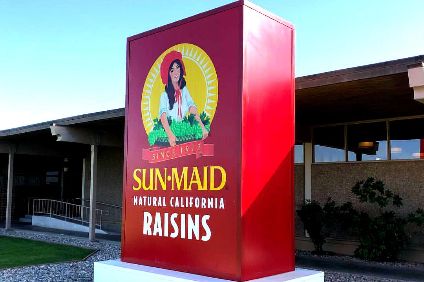 US bakery business Flowers Foods has tied up a deal with dried fruit company Sun-Maid Growers of California, giving it the licence to produce and distribute Sun-Maid Raisin Bread.
Georgia-based Flowers, whose brands include Nature's Own, Wonder, Dave's Killer Bread, and Tastykake, and Sun-Maid announced the product will launch in US stores this week.
Kingsburg, California-based Sun-Maid is the world's largest producer and processor of raisins and other dried fruits. Its business is split between retail consumer products and ingredients. Its products are distributed throughout the US and in more than 50 countries.
Harry Overly, president and chief executive officer of Sun-Maid, said: "We're fearless in re-examining our business relationships and have found a great strategic partner in Flowers Foods, who is as committed to growth as we are."
Brad Alexander, president of Flowers Foods's Fresh Packaged Bread business unit, said: "We are happy to partner with Sun-Maid and look forward to expanding the reach of this brand in the bread aisle and our reach into the breakfast bread segment.
"Sun-Maid has been the trusted go-to snack option for US families for more than 100 years and we're excited about the opportunities ahead."