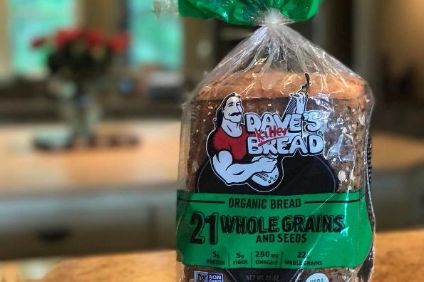 Flowers Foods, the US bakery group, has signed a deal with Canadian peer Weston Foods to handle the launch of its Dave Killer's Bread brand in Canada.
Weston said today (1 June) it had secured "exclusive licensing rights" from Flowers to make and market the brand in Canada. It said it would begin distributing the product in the country from today.
"Weston Bakeries is excited to break bread with a brand as unique as Dave's Killer Bread and bring bold organic grain bread products to Canadians," Andrea Hunt, the vice president of marketing at the Canadian group's Weston Bakeries arm, said. "Consumers are looking for exceptional tasting bread that they can feel good about eating, and Dave's Killer Bread kills it in this respect."
The company added "grocers nationwide" would list the Dave's Killer Bread range.
Flowers acquired Dave's Killer Bread for US$275m in 2015.
What the Dave's Killer Bread deal means for Flowers Foods – just-food analysis from August 2015.