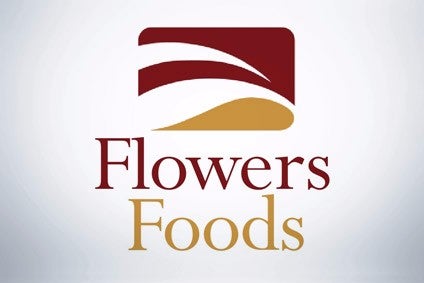 Flowers Foods, the US bakery group trying to improve its efficiency and grow profits, is to shut a snack cake bakery in North Carolina.
Production of sweet baked goods will "shift to more efficient Flowers' snack cake bakeries" when the facility closes in early October, the company said. Affected employees will be offered severance packages.
The news of the closure came alongside Flowers' second-quarter and half-year results, which included lower sales and profits and prompted the company to lower its forecasts for its top and bottom lines for the year as a whole.
Flowers expects to incur costs associated with the plant closure of $4-$6m, adding to the $9.4m spent in the second quarter on consulting costs for the company's Project Centennial programme, launched last year to try to increase efficiency and drive growth at the company after a period of profits coming under pressure. In the corresponding three months a year earlier, Flowers recorded $1.3m in similar consulting costs and a pension settlement charge of $4.6m.
President and CEO Allen Shiver said: "We continue to take decisive action to focus on the consumer and become a more efficient, streamlined organisation. Our portfolio of bread brands, bolstered by the strength of Dave's Killer Bread, continues to gain market share and improve our competitive position."
Under Project Centennial, the company said achievements in the second quarter included "generating fuel for growth", in which it aims to cut spending on purchased goods and services by at least $45m by fiscal 2018.
It also "reinvigorated the core business" by making progress on a streamlined brand assortment to be put in place by the end of 2017 and extended Dave's Killer Bread into the breakfast segment.
And lastly, "capitalising on growing adjacencies", which encompasses identifying "opportunities to diversify our brand portfolio into attractive adjacent categories".
Commenting on the programme, CEO Shiver said: "We're on track with our progress, but as our updated guidance reflects, we are realistic about the evolving consumer environment."