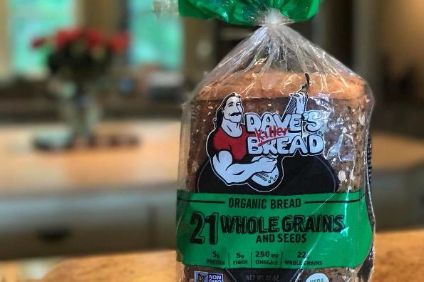 US bakery business Flowers Foods has revealed it is to focus resources on four key brands in an attempt to "reinvigorate its core business" against a backdrop of falling sales and profits.
Revealing more detail of its Project Centennial programme, launched last year to try to increase efficiency and drive growth, Flowers president and CEO Allen Shiver said it is streamlining its brand line-up and will focus its efforts on its four largest brands: Nature's Own – the US' number one selling loaf bread – Wonder, Dave's Killer Bread and Tastykake.
Last month, Flowers announced it was shutting a snack cake facility in North Carolina and revealed disappointing second-quarter and half-year results in which sales and profits were both down.
Speaking at the Barclays Global Consumer Staples Conference, Shiver said its new focused approach will be accompanied by cost savings and investment in technology.
"Our priority to reinvigorate our core business is all about focusing on our core brands and improving execution in the marketplace," he said.
"We're focusing on innovation and marketing resources on four key brands. We will work to bring to market new items under these brands that have a clear point of difference and resonate with the consumer."
Shiver said the company – which has made more than 100 acquisitions in the last 50 years – now takes the view its proliferation of brands has become costly and distracting.
"Decades of bolt-on acquisitions have left us with a complicated marketing assortment," he said. "We will go to market with a streamlined offering."
Shiver said Flowers will also invest in technology that will strengthen the company's trade management capabilities and offer stepped-up support to distributors via an improved distributor ordering platform and increased use of data and analytics.
He said the company's goal is 2% to 4% compounded sales growth over the next three to five years.
Shiver said he is excited about the potential of Flowers but "recognise we must address inefficiencies in the current operations".
Flowers' chief financial officer, Steve Kinsey, told the conference audience the focus this year and next will be on optimising brands, reducing cost and creating a more streamlined operating model, which will "begin to deliver on the top line, driving sales growth and margin expansion" in 2019 and beyond.
"Reducing cost will be fundamental to the overall growth plan," he said.
"By reducing costs we will gain funds to build brands, return cash to shareholders and fund acquisitions."