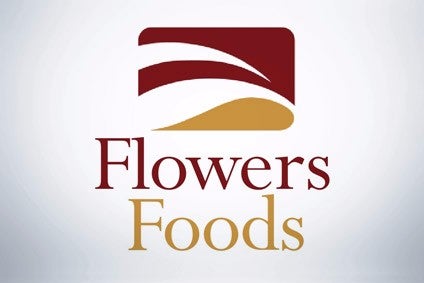 Flowers Foods, the US baker reorganising its operations to reduce inefficiency and improve its growth prospects, will see 450 staff leave the business.
The company said its "voluntary employee separation incentive plan", announced in July and which has closed, would, combined with other initiatives, lead to a "net reduction" of around 450 employees, including "a 15% reduction in management positions", CFO Steve Kinsey said at an investor day in New York this week.
The plan is part of Flowers' move, unveiled in May, to shake up its organisational structure in a bid to focus more on growing its brands, reduce costs and improve accountability.
Flowers, the US bakery group, behind Nature's Own bread and Tastykake snack cakes is setting up two business units – fresh bakery and specialty/snacking. It expects the changes to be complete during its 2018 financial year.
Speaking at Flowers' investor event on Wednesday (27 September), Kinsey said: "With a less complex and more focused structure, we will not only lower costs but also be better able to grow our business and brand portfolio nationally. We have now begun to transition to the new structure and this will continue well into 2018. We're addressing structural inefficiencies that include numerous reporting layers, narrow spans of control and overlapping responsibilities."
In August, Flowers announced plans to shut a snack cake bakery in North Carolina next month. The same month, the group cut its full-year sales and earnings forecasts on the back of falling second-quarter sales. Flowers expects its annual sales to be flat to down 1% this year.
In 2016, Flowers saw its sales rise 3.9% to $3.93bn, driven by the contribution from acquisitions, which boosted the top line by 4%.
Operating income was down. EBIT fell to $263.9m compared to $297.9m in 2015. Earnings were dented by higher impairment costs, pension charges and depreciation and amortisation. Net earnings fell to $163.8m from $297.9m.
Earlier this month, the company revealed it was to focus resources on four key brands in an attempt to "reinvigorate its core business".
Flowers president and CEO Allen Shiver said it was streamlining its brand line-up and will focus its efforts on its four largest brands: Nature's Own – the US' number one selling loaf bread – Wonder, Dave's Killer Bread and Tastykake.