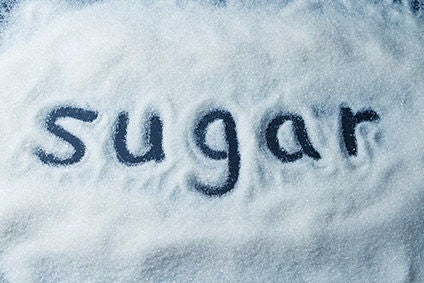 Revenue from the UK's tax on soft drinks has been substantially lower than forecast, with the Government arguing it had been effective at spurring companies to reformulate – likely heightening industry concerns the levy could be extended to food.
Speaking at an industry event discussing the tax and the UK's wider childhood obesity strategy, Richard Sangster, head of obesity policy at the Department of Health, said the GBP153.8m the levy has raised since April was "much lower than they expected".
Sangster described that as "a very good news story" because it meant "most of the companies that were liable to that levy have reformulated".
Dan Parker, chief executive of campaign group Living Loud, agreed, telling the Food Matters Live audience the lower yield shows industry "has the most incredible talent and skill to innovate and will innovate quickly and efficiently when it's got the right motivation to do so".
However, Parker described food manufacturers' progress towards the UK government's target to reduce sugar levels across nine categories by 20% by 2020 as a "massive fail", which he said underlined the "strong contrast" between the compulsory levy and voluntary targets.
In May, Public Health England (PHE) reported a 2% reduction in sugar levels in the first year of the programme, against a target of 5%. Sangster was positive about that result, describing the 2% reduction as "really, really encouraging". He said he expected a second report, due out in March, "will show a lot more of the progress that has been made".
Sangster added: "We know behind the scenes companies are ready to make really big announcements in this space. But obviously there is still quite a long way to go in meeting our 20% reduction by 2020."
Parker supported waiting to see what the next report showed, but urged the Government to "come down like a ton of bricks" on companies that did not "step up to this challenge".
Sangster described food reformulation as the "engine room" of the UK's strategy to tackle childhood obesity. The strategy's second phase, unveiled in June, has seen the focus on possible mandatory restrictions on how companies market foods high in salt, fat and sugar (HFSS) increase.
He confirmed consultations on restricting price promotions and in-store merchandising and a 9pm watershed for TV advertising of less healthy foods, included in the second phase, would go ahead by the end of the year.
Regarding any extension of the sugar levy, Sangster went no further than referring to the possible extension of the tax to milk-based drinks.
A third iteration of the strategy is in the pipeline, as the Government seeks to achieve its target to halve childhood obesity by 2030. There is pressure from campaigners to step up regulatory controls on food companies. Parker called for restrictions on sales promotions, the use of children's characters in marketing HFSS foods and sports sponsorship to be added to the strategy.
Sangster said: "We have an incredibly ambitious suite of policies in both chapters but I think we're quite clear that that's not the end of the story. We don't think that will get us to 2030. We know we have to do more and we're thinking quite hard about what those further policy levers are."
The fact Sangster made the same point as Parker about tax spurring reformulation will not have been lost on industry.
"So far, Government has only talked about it [extending the levy] in respect of milk-based drinks and we've got a voluntary [sugar reduction] programme there so we need to see how that progresses," Kate Halliwell, head of UK diet and health policy at trade body The Food and Drink Federation told just-food.
Halliwell said the Government had recognised reducing sugar levels in food presented greater challenges than for soft drinks. Campaigners may have spoken of the first-year performance as a fail, she said, "but Government has never said that. I think it's a great first year achievement." The FDF would continue to push for an evidence-based approach to framing obesity policy, Halliwell said, including the 9pm advertising watershed as it takes part in the consultation.