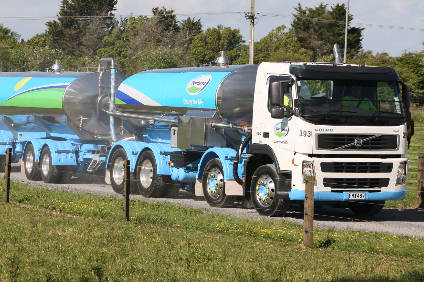 New Zealand dairy giant Fonterra and Chinese infant formula business Beingmate are to unwind their Darnum joint venture in Australia.
In what may be interpreted as a further sign that the increasingly fractious relationship between Fonterra, the world's biggest dairy exporter, and Beingmate – in which it has a 18.8% stake – is heading towards separation, the Kiwi firm confirmed the venture in Victoria is being wound down.
In a statement sent to just-food, Fonterra said: "At our 2018 annual results presentation, we signalled that we're undertaking a strategic review of our investments to ensure they're fit for purpose.
"We've been open about the fact we're looking at all aspects of our investment in Beingmate as part of that broader strategic review. This includes our Darnum joint venture.
"Fonterra and Beingmate have reached a provisional agreement on the key terms to unwind the Darnum joint venture."
The Darnum plant has produced nutritional powders for more than two decades and the joint venture manufactures products including infant formula for Fonterra, Beingmate and other customers.
Fonterra bought its stake in Beingmate in 2015 in an attempt to boost its presence in China but the relationship has become difficult with both partners blaming the other for poor financial results.
At the end of last month, Beingmate revealed it seeking state capital, bringing Fonterra's stake into question.