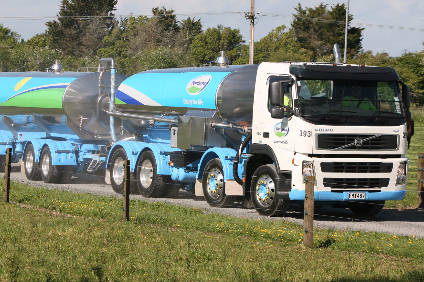 New Zealand dairy cooperative Fonterra has named Marc Rivers as its new chief financial officer.
Rivers, who will take up the role in March next year, is an experienced global finance executive who has, according to Fonterra, strong strategic leadership capability.
The company said he is known for his commitment to leading and developing his people and has a "track record of building diverse and inclusive teams".

Rivers is the CFO of the pharmaceuticals division of Swiss healthcare business Roche. Fonterra said Rivers has oversight of NZD51bn (US$37.2bn) in sales, including 14 manufacturing sites around the world.
His division of Roche is responsible for product distribution for 140 countries, focusing on the innovation pipeline and customer and market development.

Rivers has lived and worked in both emerging and established markets, including Thailand, China, Japan, Europe and the US.
Fonterra chief executive Theo Spierings said: "Marc will be a great addition to the Fonterra management team.
"His track record of global financial leadership and his personal alignment to our Fonterra values will be a real asset to us."
Rivers succeeds Lukas Paravcini, who moved from being Fonterra's CFO to the COO of its global consumer and foodservice division on 1 June. Rivers will join Fonterra on 1 March.
When Pravcini's move was announced in March, Fonterra said: "Mr Paravicini will continue as CFO until 1 June 2017. However, he will also play an important role in ensuring stability and consistency through to the announcement of Fonterra's results for the 2017 financial year, which ends on 31 July 2017."
Fonterra is set to report its annual results next week (25 September).