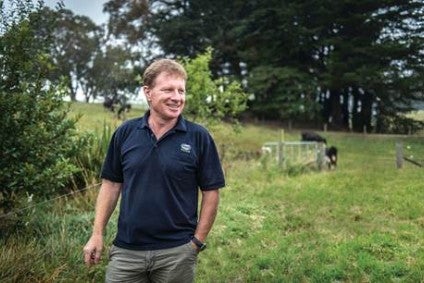 Fonterra chairman John Wilson has stood down from the post due to health reasons and will retire from the New Zealand dairy cooperative in November.
Wilson will remain a director of the company until the annual general meeting in November.
John Monaghan has been selected to replace Wilson having being on the Wellington-listed firm's board since 2008.
Fonterra said in a statement today (27 July) Monaghan has served on multiple committees at the co-op, chairing several of them, and has taken a lead role in representing the company's interests on customer visits and global trade issues, and has strong networks both domestically and internationally with key stakeholders.
Wilson said in a message to farmers his decision to step down was in the "best interests" of Fonterra.
"I have made a very good recovery and am well but will need on-going treatment," the outgoing chairman said. "It has been a privilege to serve you as chairman and give something back to this great co-operative that continues to give my family and me so much.
"Continuing as chairman when I cannot put my full energy and attention into the role is not appropriate."
Meanwhile, Fonterra has yet to announce a successor to chief executive Theo Spierings, who announced in March that he will leave the role later this year. Wilson has been active in the search for a new CEO, the company said today.