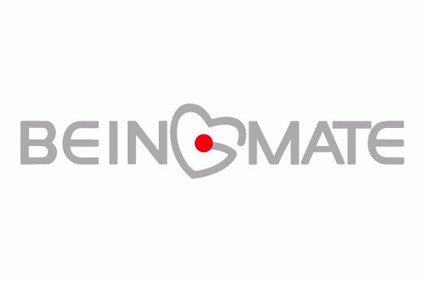 New Zealand dairy heavyweight Fonterra has revealed that its stake in China infant-formula joint venture Beingmate has been reduced further, despite China being one of its best-performing markets.
Announcing its half-year results today (17 March), the co-operative, the world's largest dairy exporter, revealed its shareholding in Beingmate, which on 31 January was sitting at 3.94%, is now 2.82%.
CEO Miles Hurrell says Fonterra will continue to sell down its remaining shareholding and expects to have fully exited this investment before the end of this financial year.
Fonterra's plan to pull out of the Beingmate JV – in which it originally held a 19% stake – was revealed in August 2019 with the company describing the venture as "disappointing" as the business unit struggled to deliver in financial terms.
This was taken as an indication that Fonterra would concentrate on its domestic market but today's results announcement revealed the Chinese market is key to the company's fortunes.
The co-op saw its group adjusted profits surge 43% to NZD418m (US$300.2m) in the six months to 31 January. Adjusted Greater China profits were up 38% to NZD339m.
Group revenues were down 5% at NZD10.4bn.
Hurrell said today: "Our standout performer continues to be Greater China. The team has delivered a 38% increase in normalised EBIT to NZD339m, reflecting the strength of our foodservice business in this region, improvements in our consumer business and China's strong economic recovery following the initial impact of Covid-19."
The co-op also announced today it will sell its joint venture farms in China. Hurrell said, as with Fonterra's own China farms, the decision to sell the JV farms is in line with its strategy to focus on New Zealand milk.
"We expect the sales of our farms to be completed this financial year and the sale of the JV farms to be completed this calendar year," he said.
Hurrell added: "As shown through our results today, Greater China continues to be one of our most important strategic markets. We remain committed to growing the value of our Greater China business, which we'll do by bringing the goodness of New Zealand milk to Chinese customers in innovative ways and partnering with local Chinese companies to do so."
Fonterra has established a research and development facility in Shanghai with another joint venture partner, Abbott Laboratories.
Free Whitepaper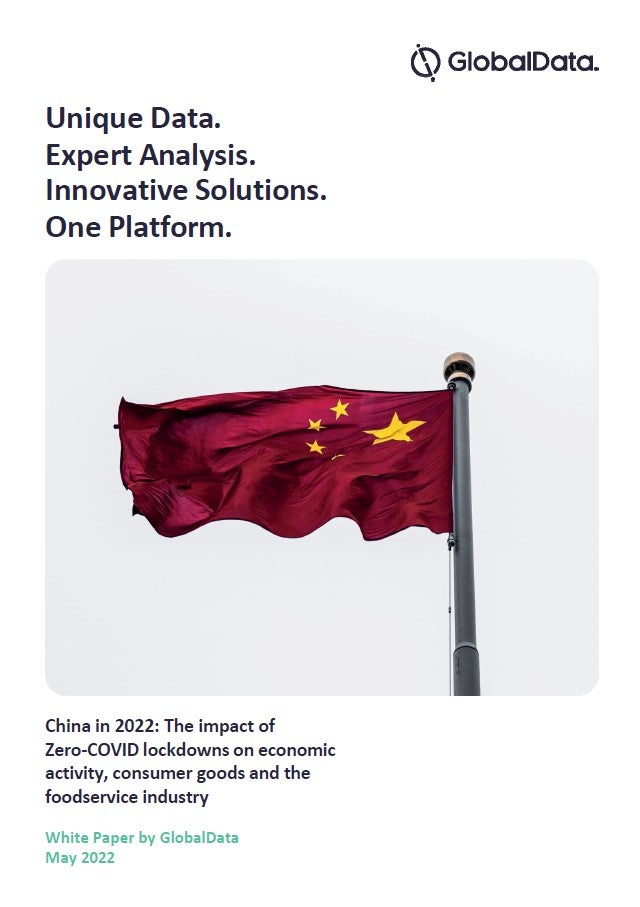 What is the impact of China's Zero-COVID lockdowns on economic activity, consumer goods and the foodservice industry?
While wanting to protect the country from being overwhelmed by Omicron, China's adherence to a Zero-COVID policy is resulting in a significant economic downturn. COVID outbreaks in Shanghai, Beijing and many other Chinese cities will impact 2022's economic growth as consumers and businesses experience rolling lockdowns, leading to a slowdown in domestic and international supply chains. China's Zero-COVID policy is having a demonstrable impact on consumer-facing industries. Access GlobalData's new whitepaper, 
China in 2022: the impact of China's Zero-COVID lockdowns on economic activity, consumer goods and the foodservice industry
, to examine the current situation in Shanghai and other cities in China, to better understand the worst-affected industry sectors, foodservice in particular, and to explore potential growth opportunities as China recovers. The white paper covers:
Which multinational companies have been affected?
What is the effect of lockdowns on foodservice?
What is the effect of lockdowns on Chinese ports?
Spotlight on Shanghai: what is the situation there?
How have Chinese consumers reacted?
How might the Chinese government react?
What are the potential growth opportunities?
by GlobalData