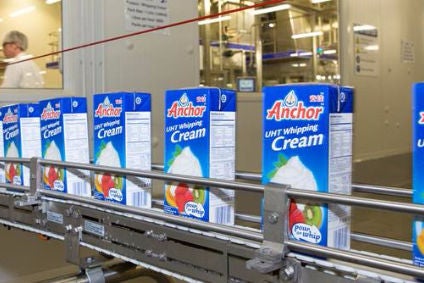 Fonterra has reduced the lead-time for UHT products exported to China by 70%, a move that enables the New Zealand dairy co-operative to highlight the "freshness" of its long-life milk products in the country.
A project to "align and enhance" Fonterras supply chain from New Zealand to mainland China has seen a "dramatic reduction" in the time it takes to get UHT products to market from more than 100 days to just 34, the company said.
"When it comes to dairy, there is no substitute for freshness and this is something Fonterra takes great pride in," Robert Spurway, Fonterra's chief operating officer global operations, said. "From a supply chain perspective, reducing the window between the farm and the breakfast table is about preserving the natural freshness and purity of our milk – this is one of Fonterra's competitive advantages globally."
Over the past four months, Fonterra has streamlined its supply chain and worked with Chinese regulators to ensure there are no delays when products arrive in the country.
Spurway believes the improvement in delivery times and freshness have been well received by customers. "We have had good feedback from our customers that their consumers show a growing preference towards fresher UHT products. We're able to deliver that freshness through our focus on performance and quality to help give customers of Anchor food professionals the edge."