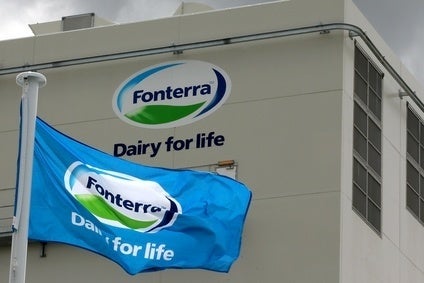 Fonterra has expanded the capacity of its cheese manufacturing site in Eltham with a new line to produce individually wrapped slices of cheese.
The new line is part of a NZ$32m investment in boosting cheese production. The company plans to double the amount of sliced cheese it makes at the facility.

Director of New Zealand manufacturing Mark Leslie said the move would diversify Fonterra's asset mix and provide more alternatives for how to process the cooperative's milk supply. "One of the most exciting things about our consumer and foodservice expansions is they're almost entirely demand-led, meaning from the moment the first product comes off the line it's already earmarked for customers in one of more than 100 markets around the world," he commented.
Sliced cheese made at Eltham comprises both individually wrapped slices and slice-on-slice cheese that is used in restaurants and fast food outlets.
"It's a product that really supports our V3 strategy, to deliver a greater volume of high value products, at velocity," Leslie continued. "Once completed, we'll be able to make around 2.3bn slices of cheese each year out of Eltham, all of it sold into growth markets in Australasia, Asia and the Middle East."
The second stage of the expansion is due for completion in February next year with the new sliced cheese line closing out the project.