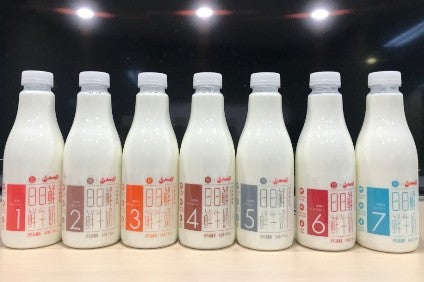 Fonterra, the world's largest dairy cooperative, plans to expand its presence in China with an investment in a new research and development facility in Shanghai and an "application centre" to serve the foodservice channel.
Shanghai is currently the location of Fonterra's headquarters in China, while the city of Wuhan, the epicentre of the Covid-19 outbreak late last year, is regarded by the co-op as a "regional hub for commerce, politics, industry and education".
"We want to send a signal that we're serious about our presence in China and co-operating on product development and innovation in Wuhan is another way of moving our relationship forward," Fonterra said in a statement. "Building a new application centre will allow us to better serve customers in China's inner provinces and grow our foodservice business."
The R&D facility will be known as the Fonterra-ACC Shanghai Innovation Centre due to the New Zealand-based firm's collaboration with certification and analysis test centre ACC. Product developments will include cream, yogurt, processed cheese, liquid dairy and milk powder, it said.
Fonterra said the application centres – currently four located in Shanghai, Beijing, Guangzhou and Chengdu – allow "close connection" between itself and foodservice customers, which include bakeries, beverage shops, coffee shops, pizza chains, quick-service restaurants, Chinese hot pot outlets and convenience stores.
"Our strategy is to build on the success of our foodservice, ingredients and consumer businesses in China and sell premium dairy to more people, online and in-store," Fonterra added.
China has not been an easy ride for Fonterra. Last year, the co-op announced it was selling its stake in baby and infant-food business Beingmate in which it had an 18.8% holding. CEO Miles Hurrell described the venture as "disappointing" as the business unit struggled to deliver in financial terms.
Infant-formula maker Bubs Australia went on to establish a joint venture with Beingmate Baby & Child Food Co., to give its full name, called Bubs Brand Management Shanghai Co.