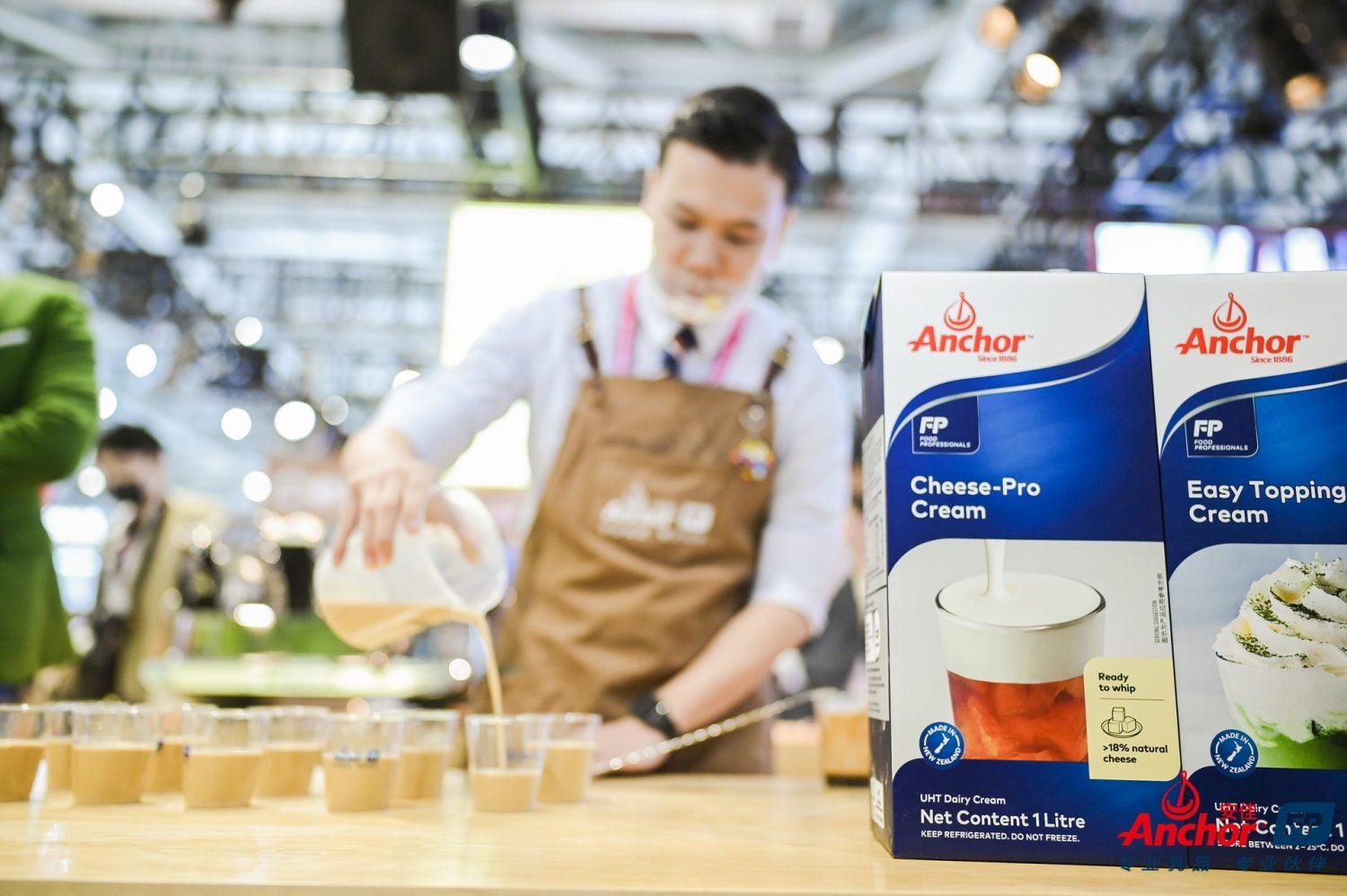 Fonterra has laid out a target to increase revenues in foodservice, where the New Zealand dairy giant plans to expand its presence in China, south-east Asia and the US.
Under a 2030 initiative set out in September, the world's largest dairy cooperative aims to raise the proportion of milk solids channelled into the out-of-home sector by 50% and reach a NZD5bn (US$3.4bn) revenue contribution from the sector.
Fonterra said this morning (14 October) its Anchor Food Professionals foodservice business – launched in 2013 followed by branded products in 2014 – has achieved a "milestone" of NZD3bn in revenues
CEO Miles Hurrell said: "Foodservice is a high-value channel for our farmers' milk and a key part of our long-term strategy. This is why we're aiming to increase our milk solids into foodservice by approximately 50% by 2030 and grow our presence across further markets including Greater China, south-east Asia and the USA."
Hurrell added the co-op will invest around NZD1bn under the 2030 project to boost innovation in the out-of-home channel as it seeks to move more milk into higher-value products, supported by a 50% increase in the R&D budget through Fonterra's Research and Development Centre in Palmerston North on New Zealand's North Island.
Paul Harvey, Fonterra's foodservice director, said the business has over the past 12 months introduced 100 new innovations in China for the "beverage and dining channel" and a further 170 have been "demonstrated" to bakery customers.
"We believe innovation and new products are key to future growth and will help us build relationships with up to 40,000 new customers over the next five years, and up to 70,000 new customers in the next ten years," Harvey said.
Alongside a plan to develop the foodservice business into larger cities in China, Fonterra also has a particular eye on Indonesia and Malaysia.
"We are making the most of this growing demand in the region and in particular we are doubling down on Indonesia and Malaysia where the evolution of bakeries will see us expanding our reach into more cities," Harvey added. "We are also developing new products that work well in recipes chefs can use in the growing number of on-line bakery stores."
Under the 2030 plan set out in September, Hurrell said Fonterra's new strategy would focus on value-added opportunities in New Zealand milk and potentially the divesture of assets in Australia and Chile.
The CEO outlined the co-op had reviewed its ownership in milk operations in Chile and its Soprole dairy brand, and was also considering an IPO for Fonterra's Australian milk business but with a plan to retain some interest.