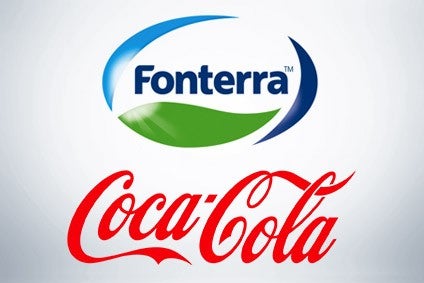 New Zealand-based dairy cooperative Fonterra has formed a strategic alliance with US drinks major Coca-Cola Co. in the production of dairy beverages for the south-east Asian market.
The collaboration kicks-off in Vietnam with the launch of a new kids and adult range of dairy-based ready-to-drink products under Coca-Cola's Nutriboost brand, combing fresh milk with fruit juice. The two companies also plan to explore other joint opportunities in south-east Asia, including Indonesia, Thailand and the Philippines.
Judith Swales, the chief operating officer for Fonterra's Global Consumer and Foodservice business, said the alliance with Coca-Cola aims to grow demand and increase share in the dairy beverage segment.
She added: "Both Fonterra and Coca-Cola are committed to disrupting and accelerating the growth of the dairy ready-to-drink category in South-east Asia by exciting consumers with innovative new products that offer tailored nutritional benefits. Dairy has become one of the fastest-growing beverage categories in South-east Asia……driven by consumers increased focus on health and wellness."
Iain McLaughlin, the president of Coca-Cola's business unit for Asean, said the alliance is in line with its strategy "to become a total beverage company".
"We believe the value-added dairy beverage category offers a significant opportunity for growth in the region and the expanded Nutriboost range is the first step in our combined efforts with Fonterra to deliver winning new products for consumers," McLaughlin said.